Gantry was born when the RocketTheme development team wanted to consolidate our extensive set of custom Joomla and WordPress template functionality into a simple, easy to use framework. This introductory video will give you a taste of how Gantry will help you develop and modify themes with greater ease.
No experience required
Yes, that's right! Gantry 5 has a powerful and easy to use Layout Manager that ensures controlling layout is a highly visual experience.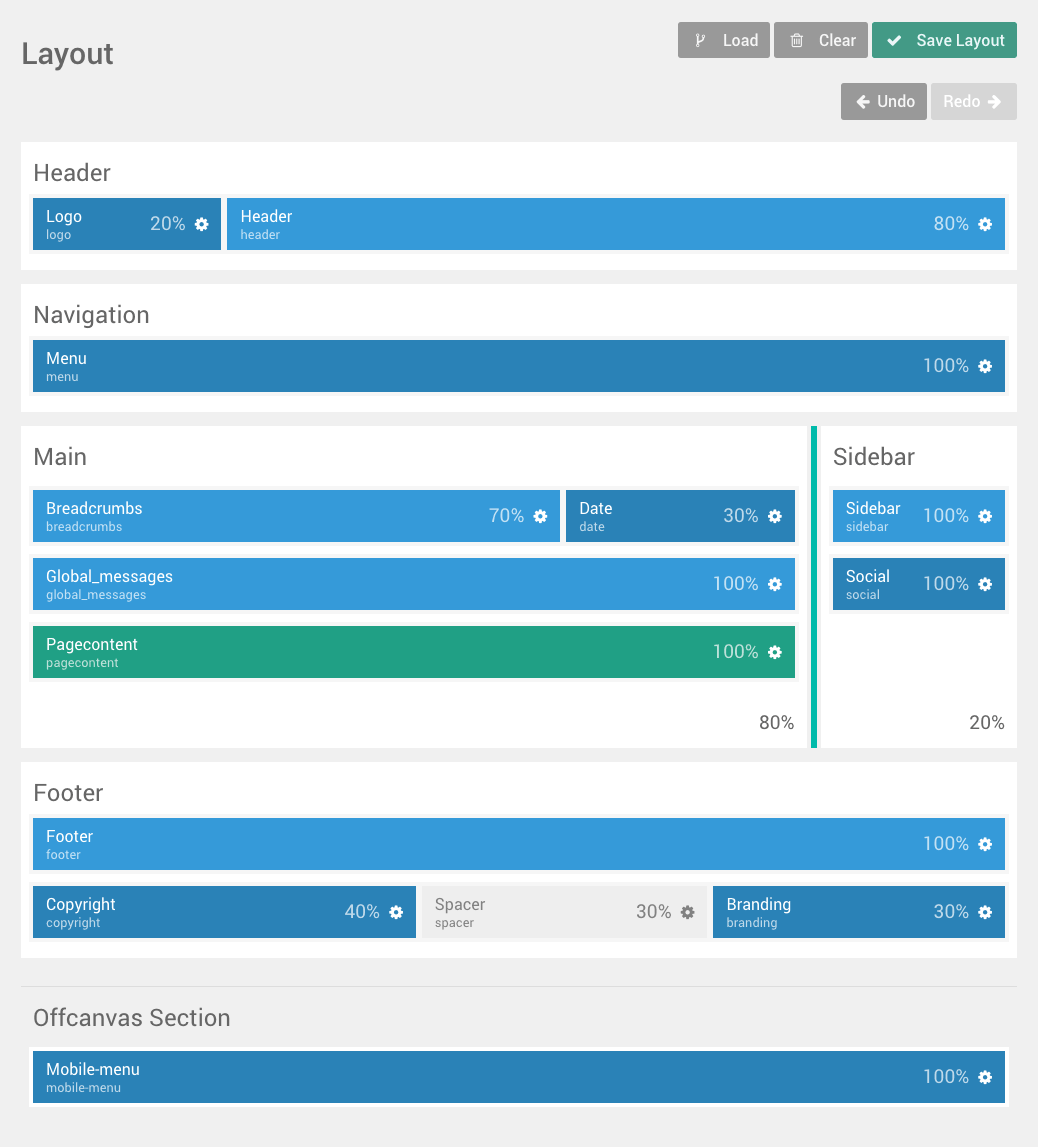 Configure anything and everything
When we started the Gantry 5 project, we wanted to think past the concept of Gantry as a framework.
We wanted to create something so versatile and powerful, that it could stand on its own as a platform, virtually independent of a CMS in concept and implementation.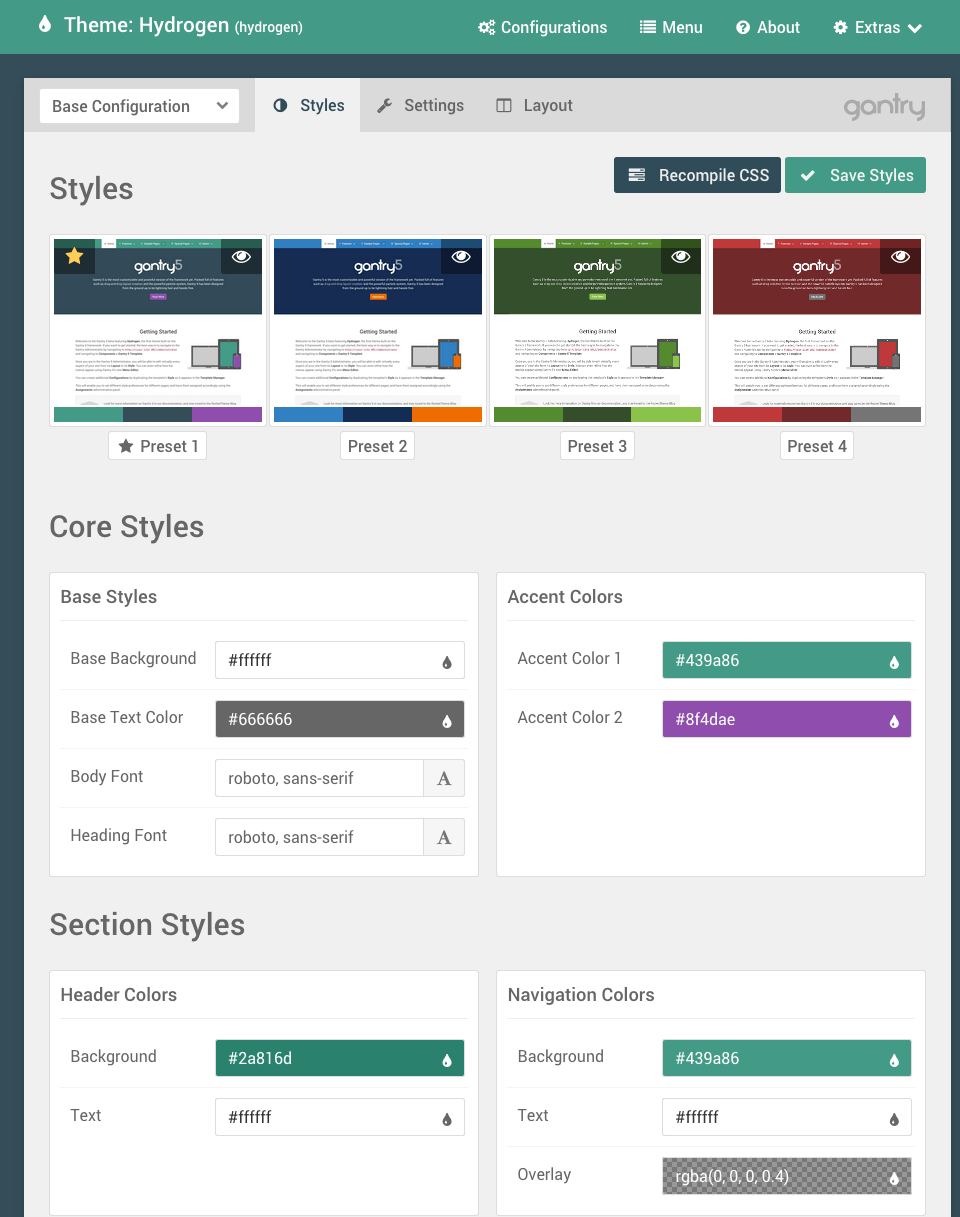 Gantry has so much more to offer. Here is just a few of the many features available:
Open Source: Utilizing a dual MIT & GPL license, Gantry is free to use pretty much anywhere!
Active Community: Live Chat on Gitter.im and project files hosted on GitHub
Fast & Lightweight: Designed from the ground-up with performance and efficency in mind
Visual Menu Editor: Configure and structure your menu hierarchy with our new Menu editor
MegaMenu Support: Choose either full-width megamenu or standard drop-down menu styling
Layout Manager: Easy-to-use drag-n-drop layout manager makes layouts a breeze to create
Ajax Admin: Why waste time? Gantry 5's ajaxified lightening-fast backend saves time
Unlimited Undo/Redo: Made a mistake in the layout manager? No problem, you can easily undo it
Sophisticated Built-in Fields: Icon Picker, Image Picker, Font Picker, Collections, and much, much more!
SCSS / LESS Support: Dynamic compilation of multiple CSS preprocessors is supported in Gantry 5
Theme Inheritance: Extend a base theme with powerful inheritance capabilities
Powerful Particle System: Particles are simple user interface blocks that hook seemlessly into Gantry 5
Off-Canvas Panel: Easily add Gantry 5 particles to a location-configurable off-canvas panel
Twig-based Templating: Gantry 5 uses the super-powerful Twig templating system to build your themes
YAML-based Configuration: Easily configure Gantry 5 with simple-to-use YAML syntax
Coded with Love: Gantry was developed to be the best. We love it, and we think you will too!